Executive Search & Recruitment
ABBSCISSA , India's premier provider of Executive Search Services , offers exceptional expertise and insight.....



Competency Assessment & Development
We Conduct Assessment & Development Centres for Corporates & B-Schools.....



Training & Certification ...
Training is essential in facilitating not only the level of productivity but also the development of personnel.....



H R Interventions & Consulting
ABBSCISSA helps organizations in defining a Common Business Language & Designing the Competency framework.....



People Leasing / Temp. Staffing & Payroll Process Outsourcing
People Leasing / Temp. Staffing is a co-employment relationship between a Company , ABBSCISSA and the Employee.....
PROMOTIONS
We promoted the whole Project - Research and the Editorial work until the manuscript was ready for publishing .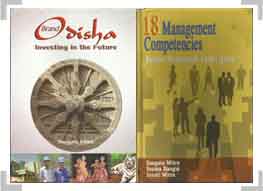 ABOUT US
ABBSCISSA is a full spectrum HR Consulting Company with a focus on providing Executive Search, Recruitment, Competency Assessment , Behavioral Assessment , HR Intervention , Training , People Leasing / Temp Staffing and Payroll Process Outsourcing services to client organizations.

The company is today widely regarded as a fast growing HR Consulting Company in India .

We aim at providing the necessary support for the vertical growth of our clients.

read more...